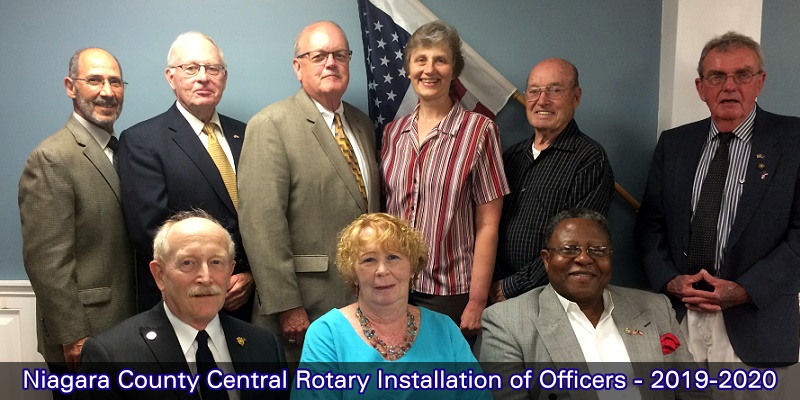 Left to Right, Row 1: Dave Evans, Marsha Emmons, John Cooper (Area Governor)
Left to Right, Row 2: Chuck Ventura, Dave Seaman, Pat Sullivan (President), Amy Kauderer (Secretary), Roger Andrews (Sargent at Arms), and Tom Grimm
---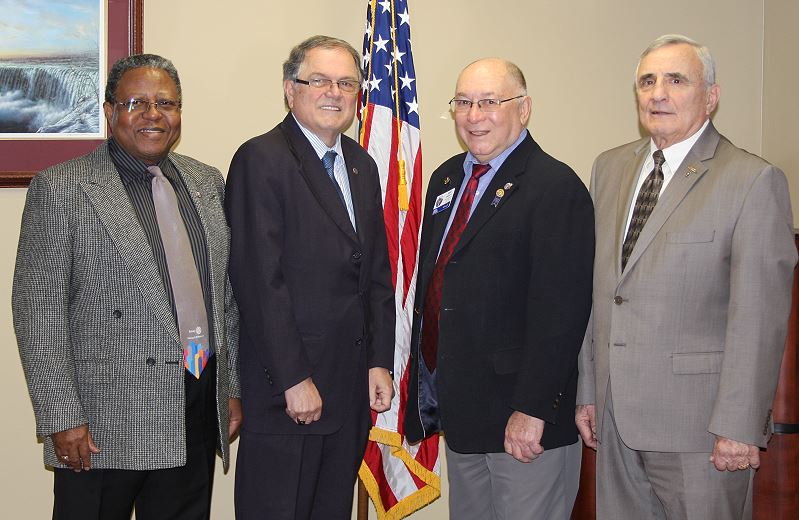 Community Collaboration:
Niagara County Rotary(s)
Meet with Interim President at NCCC
January 24, 2018 members and Officers from Niagara County Central, Niagara Falls USA, Albion, and Grand Island Rotary Clubs, as well as the leadership from District 7090 met at Niagara County Community College (NCCC) in Sanborn NY. They wanted to meet the new leadership of the College and welcome him to Niagara County.
William Ross, Chairman of the NCCC College Board (fellow Rotarian) welcomed them. Ross introduced Dr. William Murabito, Interim President of NCCC, and Vice-President Michael Dombrowski. The Rotarians were impressed with the updates about the College and the new Sanborn Learning Commons - scheduled to open in the fall of 2018.
NCCC's link to Rotary began when Ernest Notar, first President of NCCC (1963-1975) was Governor of Rotary District 7090 from 1981-1982. It is great to see the relationship continues today.
---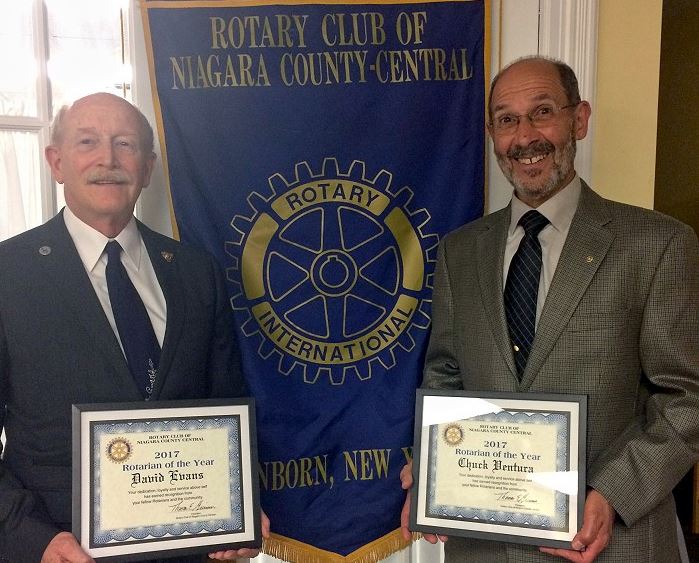 The Rotary Club of Niagara County Central presented the 2017 'Rotarians of the Year' award to Dave Evans and Chuck Ventura who consistently exhibit "Service Above Self".
---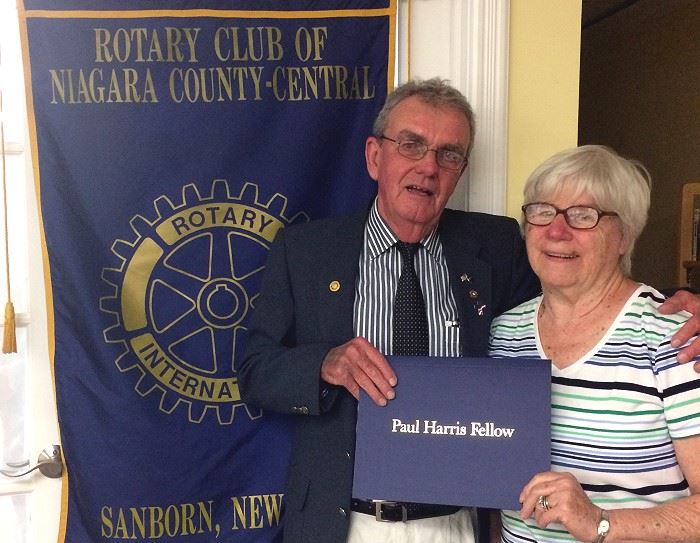 Left to Right: Tom Grimm and his wife Pat
Niagara County Central Rotary
Paul Harris Fellow Award

Paul Harris, a Chicago attorney, formed the first Rotary Club in 1905 so professionals with diverse backgrounds could exchange ideas, form meaningful, lifelong friendships, and give back to their communities. Today Rotary is an international organization of business and professional leaders united worldwide, who provide humanitarian service, encourage high ethical standards in all vocations, and help build goodwill and peace in the world.
The Rotary Club of Niagara County Central was chartered by Rotary International on June 23, 1987. Thirty years later the club is still active and supportive in the community. The Rotary Club of Niagara County Central is proud to present Tom Grimm, past Rotary President, with a Paul Harris Fellow, the highest form of recognition for a Rotarian. Tom joins the remarkable company of individuals throughout the world, all recognized for their devotion to the ideal of good will, peace and understanding.
New members are always welcome! Please join us for our breakfast meeting each Thursday at 7:15AM at the Olympia Restaurant, 3312 Niagara Falls Blvd., North Tonawanda, NY 14120.